We're a Media Buying Agency and Partner You Can Trust
TV, Radio, Digital media buying
Now offering podcast and programmatic media buying
Media buying agency with 25+ years
How can we serve you?
We're a Media Buying Agency and Partner You Can Trust
TV, Radio, Digital media buying
Now offering podcast and programmatic media buying
Media buying agency with 25+ years
How can we serve you?
"DX Media Direct is one of the best agencies I have ever worked with. Their creativity and solutions are outstanding. They track results like no one I know."
D. Sprayman
Executive Marketing Director
PointBank


Brands that Trust DX Media Direct
---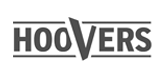 Don't Pay Too Much for Your Advertising
---
You can save up to 90% on prime advertising positions. No more expensive guesses and frustrating shots in the dark. We know how to focus on key areas and generate the response you need, maximizing the value of your advertising dollar.
Over 25 years of experience helps you save time and money. Get a team of experienced creative development and media buyers to do the hard work for you. We've executed thousands of campaigns and can put our marketing experience to work for you.
Relationships get the job done. With advertising, it's easy to get burned and hard to find people you can trust to get the job done right. We've spent more than 12 years building our media contact network. We bring more than just experience: You get the benefit of established relationships with key players.
INCREASE THE PERFORMANCE OF YOUR ADVERTISING
---
CHOOSE ADVERTISING THAT WORKS HARDER, COSTS LESS.
What are typical direct response advertising costs?
Radio ads $125. TV spots range from $1,500 to $25,000, depending on what you want in the spots. Outdoor design is FREE. Websites usually range from $2,500 to $5,000, depending on the number of pages and functionality.
Can you help produce my TV ad or radio spot? How about designing my website, landing page or outdoor ad?
Yes. We have a professional production team that can take your ideas and create ads that are proven to perform. From copywriting, to design, to voiceovers, hiring actors, shooting the spots–we do it all. As a full-service ad agency, we give you one-stop shopping from production to placement to measuring performance.
How long does it take to get my campaign up and running?
That depends on the type of advertising you are doing. Local TV and radio ads can start within 3 days of approved spots. Outdoor ads usually take 3-4 weeks. National TV and radio take 2 weeks to get launched. Pay-Per-Click ads can be turned on in as few as 24 hours.
How much does it cost to advertise? What's a typical budget?
Your budget depends on what you need your advertising to achieve. Every campaign is unique. Every client has different needs. We suggest starting with your specific target metrics.
Ask yourself this question: How many leads or responses or sales do I need to get from every $1,000 I invest in advertising to call this campaign a profitable success? Then build out your budget from there. We can help you work through this critical step. Call us call today at (940) 320-7777. We are here to help.
How long does it take to know if it's working? How long before I see results?
You should see some immediate initial results within the first 3 days. We recommend that clients start with a three to four week test. You don't need 12 weeks to find out if your campaign is on target. We measure the performance of every media outlet we buy for you. So you will see results in real-time with our media tracking software. If your campaign is not achieving at least 75% of its goal within the first 2 weeks, we pull the media and re-invest in outlets that are performing.
Why should I work with you versus another agency?
Other agencies care about how much you want to spend. We start with how much do you want to make. DX Media Direct is markedly different from other agencies you may come across because we are results-driven from Day 1.
Before we spend a penny, we work with you to get specific campaign metrics we can measure. Then we make sure each campaign achieves that success target. Other agencies make huge profits on production. We keep production margins thin so you can invest most of your dollars in advertising and media that will yield a good return on investment. We are interested in long-term relationships and not short-term gains.
Do you work with small companies or just big brands?
We've are thankful to have worked with a wide variety of companies. From Fortune 500 to local pest control and everything in between. We've also helped small companies grow into very large companies. We've seen budgets start at $1,500 a week and grow to $150,000 a week. From $5,000 a week to $500,000 a week, we seek to provide the same level of excellent service at all levels.
Free, No-Obligation Consultation. Call Now.
Copyright ©2018 DX Media Direct