CNBC Network Advertising Rates
As a Direct Response agency, DX Media Direct gives you access to our volume discounts and the best discounted national cable rates available. Contact us now for the most aggressive CNBC ad rates, help with your direct response ad production, and insight into the return on your advertising investment.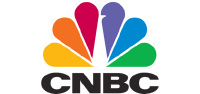 CNBC Network Demographics and Programming
# of Households: 93,623,000
% Male Viewers: 51%
% Female Viewers: 49%
% Attended College: 42%
Average Age of Viewer: 54
% of Audience Income Over $75K: 41%
Median Income: $61K
Programming: American Greed, Squawk Box, The Profit
Work with a Proven Direct Response Agency…
---
Ads That Work
No more expensive guesses and frustrating shots in the dark. We know how to focus on key areas and generate the response you need, maximizing the value of your advertising dollar.
Better Rates, Better ROI
You save 75% to 90% on prime advertising positions. Relationships get the job done. With advertising, it's easy to get burned, and hard to find people you can trust to get the job done right. We've spent more than 12 years building our media contact network. DX Media Direct brings more than just experience: You get the benefit of established relationships with key players.
A Partner You Can Trust
We're a full-service Direct Response TV Advertising, Radio Advertising and Digital Marketing Agency. With nearly 30 years of hands-on experience, you get a full-service advertising agency and marketing team to help you build, refine and grow your advertising campaigns.
DON'T TAKE OUR WORD FOR IT.
---
"From choosing the station to recording the spots, they held our hands all the way. We would recommend DX Media to anyone thinking of advertising."
S. Shalet
Senior Living Advisors
"They didn't stop until we were completely satisfied and answered all our questions along the way. I look forward to working with them on future projects."
David Sweeten
Director of Conference Services
Texas Woman's University
"Thanks for all of your help with this campaign. You and the team are really awesome."
RB Hoovers
D&B Company
Can you help produce my TV ad or radio spot? How about designing my website, landing page or outdoor ad?
Yes. We have a professional production team that can take your ideas and create ads that are proven to perform. From copywriting, to design, to voiceovers, hiring actors, shooting the spots–we do it all. As a full-service ad agency, we give you one-stop shopping from production to placement to measuring performance.
How long does it take to get my campaign up and running?
That depends on the type of advertising you are doing. Local TV and radio ads can start within 3 days of approved spots. Outdoor ads usually take 3-4 weeks. National TV and radio take 2 weeks to get launched. Pay-Per-Click ads can be turned on in as few as 24 hours.
How much does it cost to advertise? What's a typical budget?
Your budget depends on what you need your advertising to achieve. Every campaign is unique. Every client has different needs. We suggest starting with your specific target metrics.
Ask yourself this question: How many leads or responses or sales do I need to get from every $1,000 I invest in advertising to call this campaign a profitable success? Then build out your budget from there. We can help you work through this critical step. Call us call today at (940) 320-7777. We are here to help.
How long does it take to know if it's working? How long before I see results?
You should see some immediate initial results within the first 3 days. We recommend that clients start with a three to four week test. You don't need 12 weeks to find out if your campaign is on target. We measure the performance of every media outlet we buy for you. So you will see results in real-time with our media tracking software. If your campaign is not achieving at least 75% of its goal within the first 2 weeks, we pull the media and re-invest in outlets that are performing.
Why should I work with you versus another agency?
Other agencies care about how much you want to spend. We start with how much do you want to make. DX Media Direct is markedly different from other agencies you may come across because we are results-driven from Day 1.
Before we spend a penny, we work with you to get specific campaign metrics we can measure. Then we make sure each campaign achieves that success target. Other agencies make huge profits on production. We keep production margins thin so you can invest most of your dollars in advertising and media that will yield a good return on investment. We are interested in long-term relationships and not short-term gains.
Do you work with small companies or just big brands?
We've are thankful to have worked with a wide variety of companies. From Fortune 500 to local pest control and everything in between. We've also helped small companies grow into very large companies. We've seen budgets start at $1,500 a week and grow to $150,000 a week. From $5,000 a week to $500,000 a week, we seek to provide the same level of excellent service at all levels.
Complete the Form Above or Call NOW
DX Media Direct can help you realize a positive return on your advertising dollars.